three easy exercises for practising the simple past tense of both regular and irregular verbs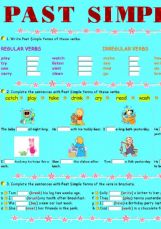 Several easy exercises to practise the use of Past simple tense of both regular and irregular verbs
3 exercises (Past Simple/irregular verbs)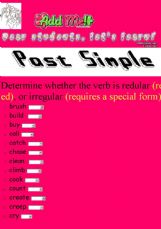 This exercise consits of 50 verbs and ss are required to determine whether the verb requires -ED or a special form.
3 exercises, plenty of sentences, past simple.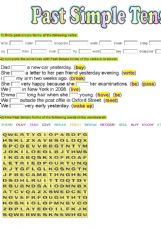 three exercises to practise past simple tense of both regular and irregular verbs.
Past simple with regular verbs.
2 exercises irregular verbs only. Put the verbs into Past Simple. Correct the mistakes rewriting the sentences.
3 exercises on past simple regular.Only affirmative.