Pablo Neruda (1904 - 1973)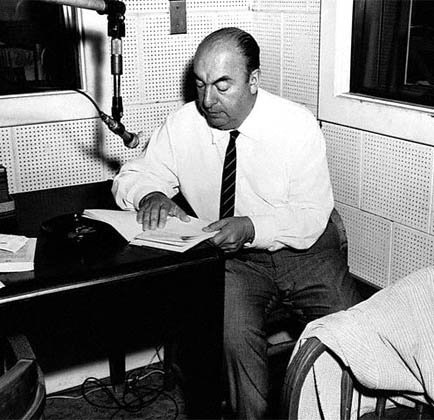 "The books that help you most are those which make you think that most. The hardest way of learning is that of easy reading; but a great book that comes from a great thinker is a ship of thought, deep freighted with truth and beauty."
Poem: Always

by Pablo Neruda
I am not jealous
of what came before me.
on your shoulders,
come with a hundred men in your hair,
come with a thousand men between your breasts and your feet,
come like a river
full of drowned men
which flows down to the wild sea,
to the eternal surf, to Time!
to where I am waiting for you;
we shall always be alone,
we shall always be you and I
alone on earth
to start our life!